Molly has not been blogging. Well, she didn't go for a holiday or anything so pleasant. Instead, she was kept a little too occupied by something none too pleasant. Normal blogging will resume soon (though what's "normal" for this blog isn't necessarily normal by anyone's standards except for Molly's).
Recently, Mr. Lee Boon Yang said that
art and controversy go hand-in-hand
. Molly is very encouraged by his words, so she's coming up with a few controversial ideas that can be really artistic.
Molly's personal art gallery would probably include:
1. A surrealist portrait of an old man bearing an uncanny resemblance to a certain founding father of a certain island. He is to be gagged with dollar notes. Title of painting: Paid Back Millions - With His Own Coins?
The art gallery should also have a few installations, such as
2. A parody of Duchamp's urinal: A relatively large hole is to be drilled on the floor of the art gallery and it is to be filled with . . . stool samples. A sign that goes "Singapore" can be placed outside the hole. A tape recording of an equally parodic disclaimer going "Associations are entirely made by the viewer, and not by the artist who asserts that he isn't trying to say anything" will be played repetitively.
3. Plastic sheets are to be placed on an antique overhead projector in a small cubicle where no light enters and in which absolutely no light is emitted. The cubicle must, of course, be big enough for viewers to enter and have a . . . look. Title of exhibit:
Transparency
.
There can be a mixture of other art forms:
4. A remixed version of the national anthem infused with samples from Chee Soon Juan's speeches, juxtaposed with samples from PAP minister' speeches. The song fades off with a "mai hum mai hum" at the end. The song will be renamed
Schizophrenia (Misnomer).
5. A short film with German Expressionist influences about an anguished Singaporean who hijacks the plane for the parachuting event of the NDP. Said character will jump down from the parachute and land a bloody mess in the center of the spectacular NDP. Then surrounding structures collapse into the spectators: this scene is to be done as an animation. This film will self-reflexively raise questions about the nature of art and spectatorship in relation to nationalism and violence.
6. A photo exhibition consisting of photos of men kissing men/women kissing women.
What? The last one sounds neither controversial nor original?
Indeed. It's not original since Molly copied the idea from someone.
OK, never mind. Just let Molly have her own controversial blog entry but posting pictures that need to be banned but, for some reason, are not. (Perhaps it's just that anyone can be gay, but not Singaporeans. We need to procreate.)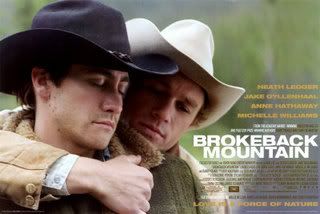 Ban Molly's blog. She's promoting a homosexual lifestyle because she's trying to represent homosexuality as one would mainstream heterosexuality. How perverse!
Gays are supposed to be depraved, dysfunctional and despairing, not loving and normal.